…More bits of wisdom discovered in Saturday's Killer Tribes conference!  Don't miss Volume 1, containing The Big Idea and visual presentation notes from Alli Worthington, Daddy-O, Sarah Mae, Mark Hughes, Derek Webb, Bryan Allain, Jon Acuff, and Jeff Goins!  Or download a PDF of the full set of notes here.
***We will return to our regularly scheduled random river of thoughts later this week…but again today, I want to share a new experiment in visual note-taking.  I saw a lot of great visual notes from the SXSW conference last month, and thought I'd try my hand at it, even though I suck at drawing.  So I have "drawn" a few of the key points from my notes from several of the sessions.  Let me know what you think!***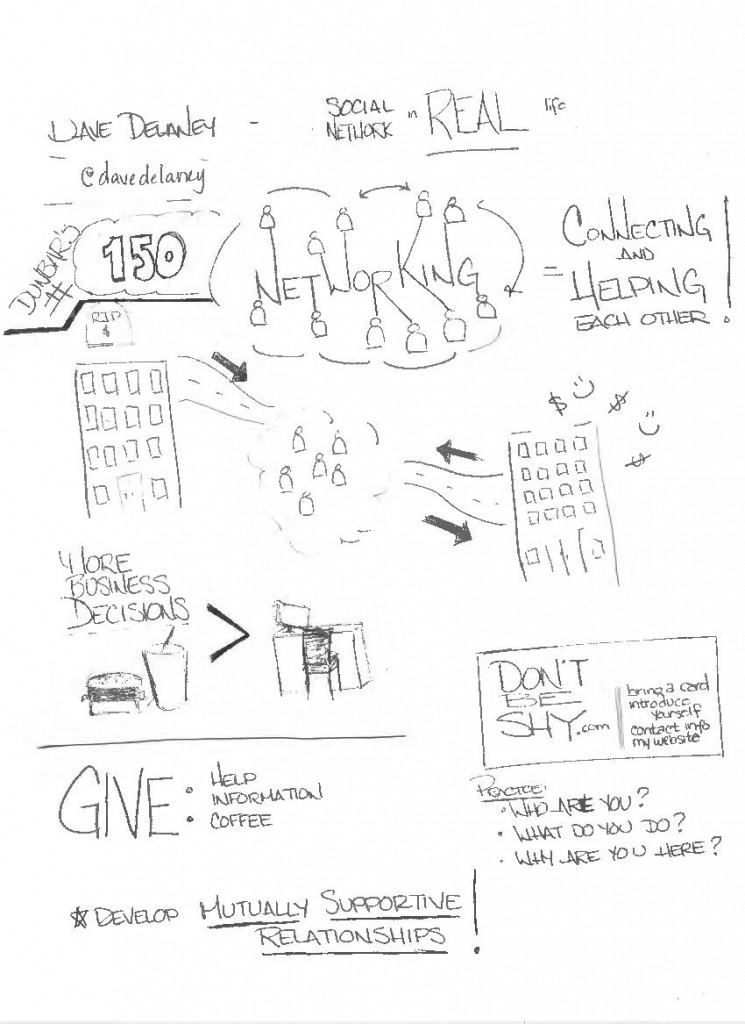 Download a PDF of Dave Delaney's notes here
Download a PDF of Steve Kamb's notes here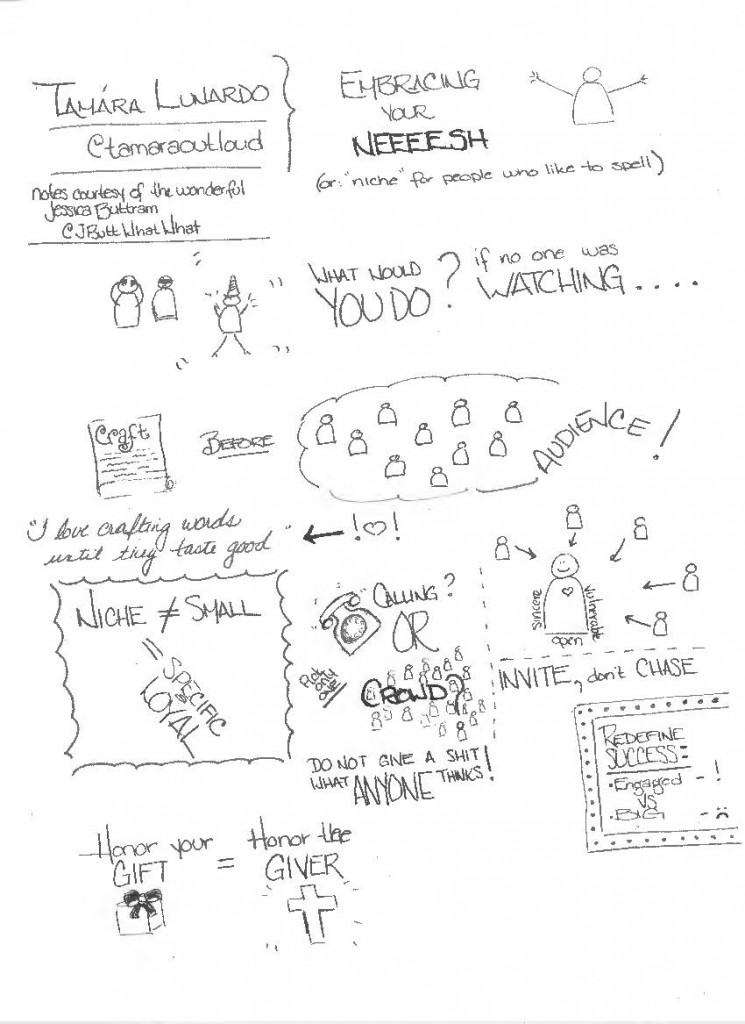 Download a PDF of Tamara Lunardo's notes here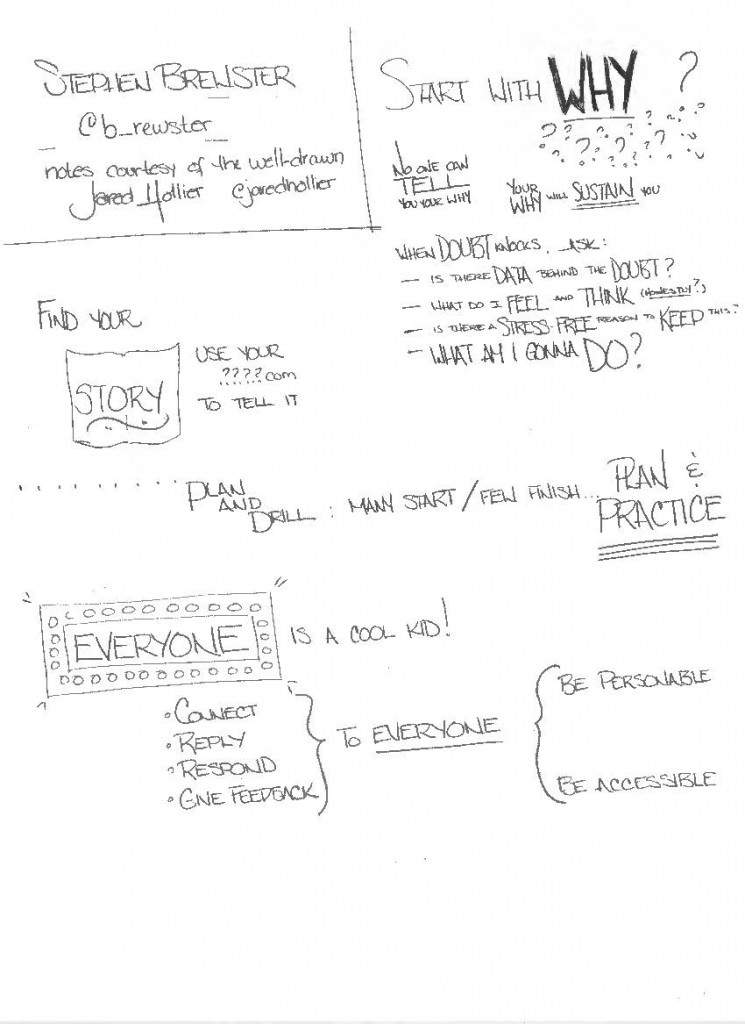 Download a PDF of Stephen Brewster's notes here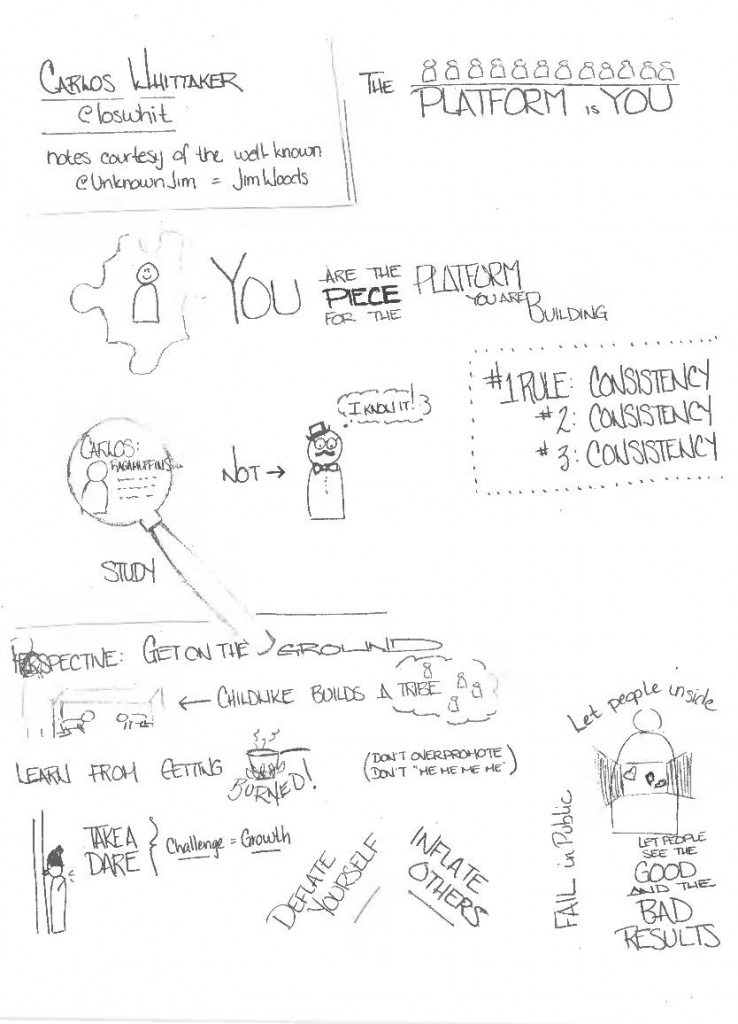 Download a PDF of Carlos Whittaker's notes here
And as noted last week, I can't forget Tripp Crosby and Tyler Stanton…but I also am following Jeff Goins' advice and not biting off TOO much more than I can chew – my drawings can not do their hilarity justice.  So check out some videos of them instead.
Did I miss anything?  Leave a comment…
Never miss another post - Follow by Email