From your comments last week, it sounds like this has been a pretty hard season for a lot of people.
Everyone needs a nap.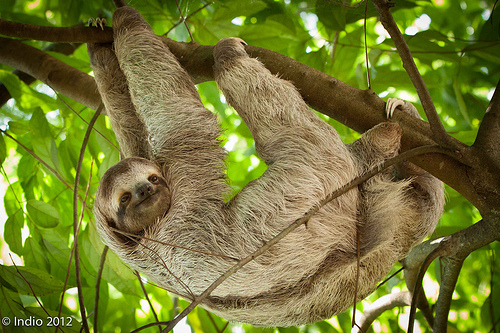 For me, these last few months have been filled with stress and exhaustion at every turn. While some of it was very worthwhile and rewarding, much of my energy was spent chasing after the wind.
So, after eighteen months of hustling toward my dreams of writing and making a difference in the world, and after nearly as long a time of intentional prayer about where God wanted me to serve, I'm taking a pretty big leap.
After twelve years with my current company, I am handing in my badge and leaving the corporate world behind.
Starting next week, I'll be dedicating my time to writing and editing projects that will make a direct impact in the lives of people who are hurting or struggling. I'll be able to focus more of my time and talent for the good of children who have no one to protect them, and to helping people who are passionate about serving God.
In the coming weeks, I'll share a little more about some of the projects I have on deck, but for now…for the next few days…I am declaring…
The Week Of Sloth!
For the next few days, I'm checking out. Chilling on the couch all day long in my pajamas watching NetFlix and cranking the stereo as loud as it will go and eating junk food and ice cream.
I know you're jealous.
When was the last time you took a week to do absolutely nothing? Leave a comment…
*Photo Credit: Jose Calvo Indio (Creative Commons)
Never miss another post - Follow by Email