This weekend was amazing…but also exhausting.
For an introvert like me, that much social contact in that short a time just wears me out.  So today, I'm going to sit back, enjoy a whole pot of coffee and just chill with the critters in the back yard.
Oh, and work on drawing a bunch of visual notes from the Quitter Conference for Wednesday's post.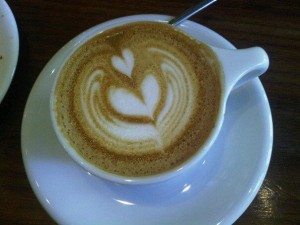 In the meantime, thinking of coffee reminds me of an amusing list that a friend and I were putting together last week…
The worst coffee habits
(well, at least the worst ones we could think of during a limited time and without the benefit of enough coffee…and in no particular order)
Using "seasoned" cups at work (for you stay-at-home folks, that's code for "never washing your cup")
Reheating and drinking yesterday's coffee
Pouring "used" coffee back in the pot
Running two cups from a single K-cup
Breaking several k-cups open and dumping them into a regular drip coffee maker
Running the burr-grinder at 5AM
Will you help add to the list?
What's the worst thing you've seen people do to coffee?  Leave a comment…
…and don't forget to enter the giveaway for an autographed copy of Quitter!
Never miss another post - Follow by Email