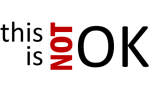 I've never really been the social activist type.
Sure, when I was 14, I sent my allowance to Greenpeace.  How could I not?  They sent me a postcard with a cute little baby seal on it and then told me about how mean-spirited Republicans beat them with clubs.  But then I grew up.  And became a Republican.
(Yeah, there, I said it.  I'm out.  Don't judge me.)
For the record, I am not mean-spirited, and I don't kill baby seals.
But just like I couldn't ignore the baby seals when I was 14, I can't ignore the fact today that there are 153 million orphans in the world.
What's your worldview?
A majority of Americans identify themselves as Christian.  Another large segment of the US population identify themselves as Jewish.  Between those two traditions, 176 million people in the US are represented.
For those of us who adhere to those faiths, both the Old Testament and the New Testament call followers to care for the widows and orphans.  Repeatedly.
I'm reminded to care for others more often than I'm told to not murder people.
God is telling me that I have a responsibility to society.  
He knows the that pain that is caused when we focus on our own comfort and we forget about others.
He knows the cost to the community when certain members are devalued or forgotten.
He knows the damage to our hearts when we ignore suffering and injustice.
He knows the joy we will gain when we serve others.
"But I'm not a Christian…."
Caring for others is not a uniquely Christian call.  In fact, most major religions and philosophies include helping those who are less fortunate as "the right thing to do."  Most atheist and agnostics agree that social responsibility is an important value.
Throughout history, there have been individuals and societies that rejected this and devalued the poor, the widowed, the orphaned; those are the leaders and cultures that history cries out against.
Can anyone honestly argue that any child deserves to starve to death?
Can anyone honestly argue that any child deserves to be sold into slavery?
Can anyone honestly argue that any child deserves to be raped over and over again for money?
Regardless of your religion or philosophy, this is NOT ok.
So shouldn't the Government solve this?
It's a big problem that demands a big solution, right?
Yes and no.
Sure, governments have a role in both the problem and the solution.  I just don't think it's the job of the government to solve every problem. In fact, when we depend on the government to carry the responsibility, it denies us the opportunity to engage and serve.
This is so much bigger than any individual government.  And while global cooperation is critical, we all know that big systems move slowly.
Children die while rulers talk about what to do.
The complexity of the problem demands a variety of actions and solutions.
The urgency of the problem demands we take action now.
OK, OK, I care….
Some of you are already deeply engaged in meeting the needs of orphans both here and abroad.  But many people find it hard to get involved.  I know I did.
In fact, I still do.
If we agree that helping people who are in need is important, and that we should be part of the solution, then what gets in our way?
It's overwhelming.
It's scary.
It's costly.
The thing is, it doesn't have to be.  We don't have to move to a foreign country to make an impact on a child's life.
Next week, we'll discuss some simple ideas about how to get involved, and help you discover where you can fit in!
What is stopping you from stepping in?  Leave a comment….
This is important.  Subscribe via email or RSS so you don't miss a post, and use the buttons right here to tell your friends and followers about this.  Awareness –> Action –> Impact
Never miss another post - Follow by Email