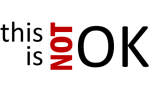 When I was growing up, I refused to eat broccoli.
In fact, I refused to eat a lot of things.  During one phase, I refused to eat anything except cold hot dogs and cottage cheese.  If I was feeling extraordinarily flexible, I might consider a Libbyland TV Dinner.
This led to no small amount of conflict in my house, usually culminating in the words every child has heard and every parent has uttered at least once:  "THERE ARE CHILDREN STARVING IN CHINA"  (or Africa, for those of you who are a little younger than me and don't remember Libbyland dinners….)
Ever the social activist, I'd deadpan, "Then put it in a box and send it to them."
I never thought specifically about these kids.  I never imagined what it would really be like to be them.
If I had tried, I might have pictured them sitting in a kitchen much like ours, but with a refrigerator stuffed with only broccoli.  With their mom and dad yelling at them to eat it.
My worldview was pretty limited when I was five.
It didn't even occur to me some of these kids might not even have a mom or a dad.
Orphans
The most recent estimates from the United Nations Childrens' Fund (UNICEF) indicate that there are 153 million orphans in the world.
The numbers aren't complete.  There are a lot of countries, including China and Russia, that don't even report the number of orphans in the country.
153 million orphans is a low estimate.
Who are they?
When we think of an orphan, we typically think Dickens…at least I did.  We think of a child with no parents, no extended family.  Living in an orphanage or on the streets.
UNICEF defines orphans a little differently.  They see parents as a child's first line of defense.
A parent provides protection.
Fewer parents = greater danger.
Trafficking.  Starvation.  Disease.  Death.
Because of this simple fact, particularly in developing nations, UNICEF's statistics represent the total number of children who have lost at least one parent.
153 million children have lost at least one parent.
18 million children have lost both parents.
This is not OK.
What now?
There are a lot of numbers from a lot of different sources.  There are a lot of conflicting opinions and incomplete statistics.
Over the next few weeks, I will attempt to unpack some of this in a way that's digestible, a way that we can really get it.  Because only when we understand the statistics and the factors affecting the issue can we be strategic about how to engage.
None of us can solve this by ourselves.  But together, globally, we CAN make a difference.
I am outraged.
I am taking action.
Are you with me?
What does "orphan" mean to you?  Leave a comment…..
This is important.  Subscribe via email or RSS so you don't miss a post, and use the buttons right here to tell your friends and followers about this.  Awareness –> Action –> Impact
Never miss another post - Follow by Email