Adopting Masha, in 500 words or less.  Hmm.  Do compound words count?  Uh oh.  I'm up to 19 already.

Here we go….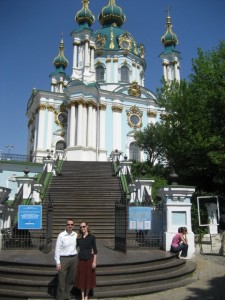 We received our clearance to travel the day of my mother's wake.
We travelled on Mother's Day.
We survived jet lag with pharmaceutical help.
We saw a monkey dressed like a child.
We met with the Ukrainian State Department of Adoption (the official referral) on our 9th anniversary.
We watched a Ukrainian dogfight.
We boarded an overnight train to southern Ukraine.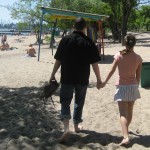 We were reunited with Masha!
We learned to shower in a bathtub.
We visited a beach adjacent to a shipyard.
We went to Extreme Park.  It wasn't so extreme.
We learned to use the water when it was available.  And go without when it wasn't.
We signed paperwork.  Then we waited.
We learned to carry snacks and water and germex wipes with us at all times.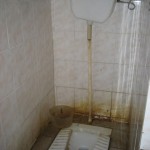 We encountered the nastiest "bathroom" on the face of the earth.
We waited some more.
We met Lena.  We fell in love.
We played in parks and ate in cafeterias.  Every day.
We waited some more.
We went to court.
We saw Shrek in Russian in a theatre.
We watched a drunk pass out in a restaurant in broad daylight.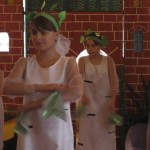 We talked with the girls about their dreams.
We tried to burn down our apartment.
We waited some more.
We attended a big celebration at the orphanage.
We practiced English at the beach.
We learned that you can't be happy all of the time.
I moved from being called "Um" to being tentatively mumbled "Ma."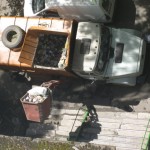 We discovered the unique nature of Ukrainian Waste Management.
We went to a circus.  The crocodile escaped.  The crocodile was later immortalized in bronze.
We had a blackout at the Internet Cafe.
We graduated to "This is Mama, This is Papa."
We learned to make Borsch.  I took detailed notes.  I make a mean pot of Borsch now.
We waited some more.
Lena shared her wild blackberries with us.
We bought a million matroshka sets.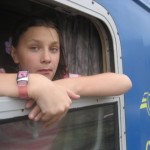 We had to say goodbye.
We cried a lot.
We did more paperwork; we got a new passport.
We ate at McDonalds.
We boarded a train to Kiev with our new daughter.
We ate at McDonalds again.
We did more paperwork at the US Embassy.
We waited even more.
We arrived at the airport early; we ran into issues.
We made our plane with just a few minutes to spare.
We came home.  A family.
And look, I did it!  430 words!  Use the leftover 70 to let me know the craziest trip you've ever been on….Leave a comment!
Never miss another post - Follow by Email